Atlantis Banquets & Events
Wedding Photographer Q&A: Should We Have a First Look?
Wondering whether to have a first look? A wedding photographer shares the pros and cons, plus a few romantic first look alternatives.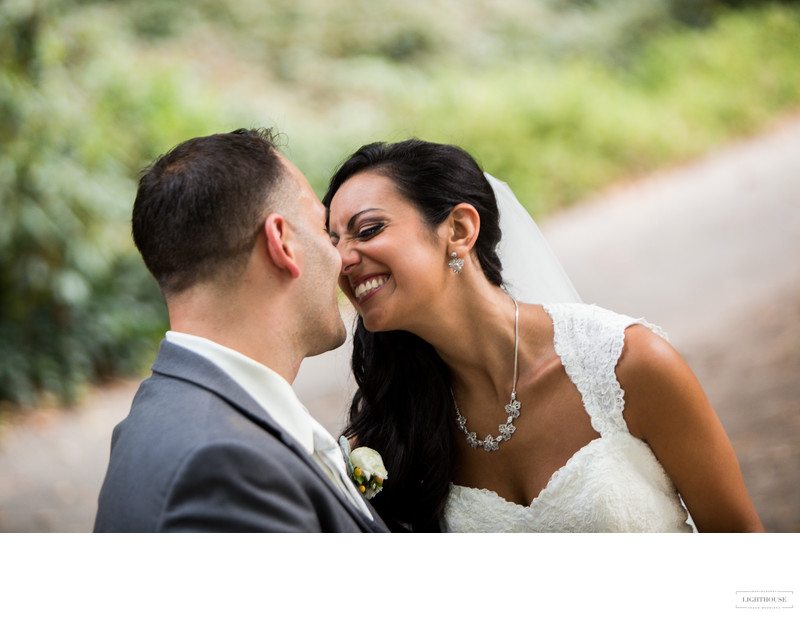 Is a first look traditional?
Many couples who are undecided about a first look want to know if having one would break tradition. And the answer is, it depends on whose traditions you're talking about!
In many cultures, it is actually part of the wedding ceremony for couples to see each other before the actual marriage takes place. For example, traditionally Jewish couples would see each other before the ceremony to sign the marriage contract, or ketubah.
In many Western cultures, it's considered traditional for couples to avoid seeing each other on the wedding day until the moment of the ceremony. As with any tradition, though, the best question to ask is: does this tradition matter to us, or would another choice make us happier?
Pros and cons of a first look
When deciding on whether to do a first look, there are both pros and cons to consider.
Pros of a first look
1. May be part of your cultural wedding traditions.
2. Gives couples a private moment to greet each other before the ceremony.
3. Provides a chance to take portraits outside of the reception, meaning less time away from your guests.
Cons of a first look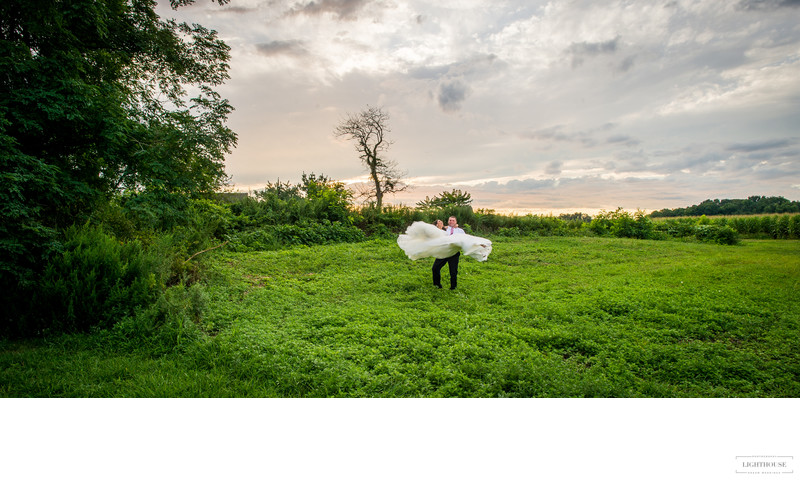 1. May go against some of your cultural traditions (prompting pushback from relatives).
2. Can feel like one more thing to schedule during the day.
3. May feel less special than the "coming down the aisle" moment.
Wedding photographers see it all
Wedding photographers see hundreds of variations on wedding day traditions, schedules, and choices. So if you're still on the fence about a first look, we can suggest a few first look alternatives that still create a romantic moment for the two of you to share on your wedding day.
First look alternatives
1. Blind letter exchange
This makes for both a sweet moment and a deeply romantic photo! Many couples like to exchange gifts or letters without seeing each other, for example, by standing on separate sides of a wall or in adjoining rooms. This deeply touching moment is a joy both to photograph and to experience. It can truly make you fall in love with each other all over again!
2. Back to back
Feeling stressed about everything going exactly right? Experiencing a few jitters at the thought of standing up in front of a big crowd, even if that crowd is made up of your family and friends? Take a private moment with your sweetheart by standing back to back and holding hands. You'll be able to reconnect and remind yourself of what's really important: creating a life with the person you love most in the world and celebrating that love with the people who matter. This is moment that makes for a truly breathtaking wedding portrait!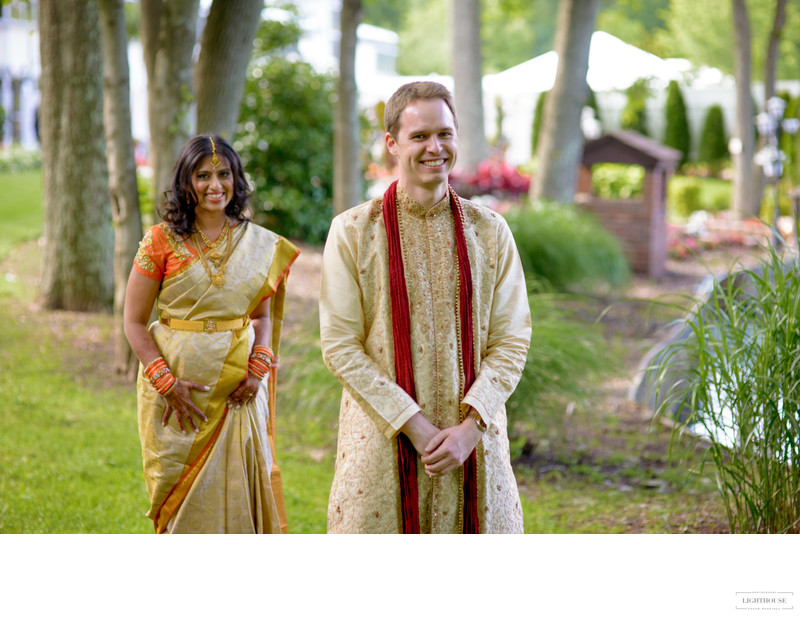 3. Coming down the aisle
Of course, there's always the traditional moment of coming down the aisle. And we're happy to report that it being traditional doesn't detract from the romance at all. There are few things more magical than setting eyes on the person you love right before you promise to share your lives with each other. If this is your first moment together on your wedding day, we guarantee it's going to feel special — and that you'll want to look back at this photo for the rest of your life.
4. First moment alone
In the spirit of the first look, but happening at the other end of the ceremony, is your first moment alone together after saying "I do." If your wedding photographers know your venue well, they can whisk you away to a beautiful, private spot to share a quite minute, bask in the romance of what just happened, and — of course! — capture a few beautiful photos of your moment together.
Deciding whether or not to have a first look
If it's a question of romance, we've got good news: no matter when it happens, the first moment that you see each other on your wedding day is going to feel special, beautiful, and deeply romantic. So whether or not to have a first look is all about what feels
DO YOU HAVE ANY QUESTIONS?
Location: 431 E Main St, Riverhead, NY 11901.