Commack wedding photographer
10 THINGS YOU SHOULD KNOW BEFORE HIRING A WEDDING PHOTOGRAPHER
You know when they say that a picture speaks a thousand words? They were not wrong. What this usually means is that a single picture has the capacity to explain complexities better than what a thousand words could do. Let's face it we would rather look at a picture than read a thousand words describing it. A good photograph has embedded in it a lot of emotions and quite frankly everything you would want to remember and this is not possible without the right photographer.
Getting the right photos would depend on the wedding photographer you choose for your events or product. Whether you're in Long Isalnd or somewhere else, what to look out for when hiring a professional wedding photographer remains the same. It is not the city that makes the photographer as talent has been discovered in the rarest places. So here are some things to consider when choosing a photographer for your wedding.
If it's a wedding, you should know that it is a full day's work and this means your wedding photographer will need help. If it's a family photoshoot then you'll most likely want to do it outside which means your photographer should have some knowledge of the city and interesting locations and landmarks. The point is that your project is the major determinant of who your photographer will be. If you are in the e-commerce space, you have your online store or you are selling on Amazon, Walmart or Esty, you'd have to take into consideration what exactly you need from the shoot, your product type and if your photographer knows a thing or two about such products. A fashion show on the other hand, should have a photographer than can capture moving objects or in this case persons. Referrals are good but sometimes may not really be what you want. So the project at hand should come to play when looking for the best photographer out there.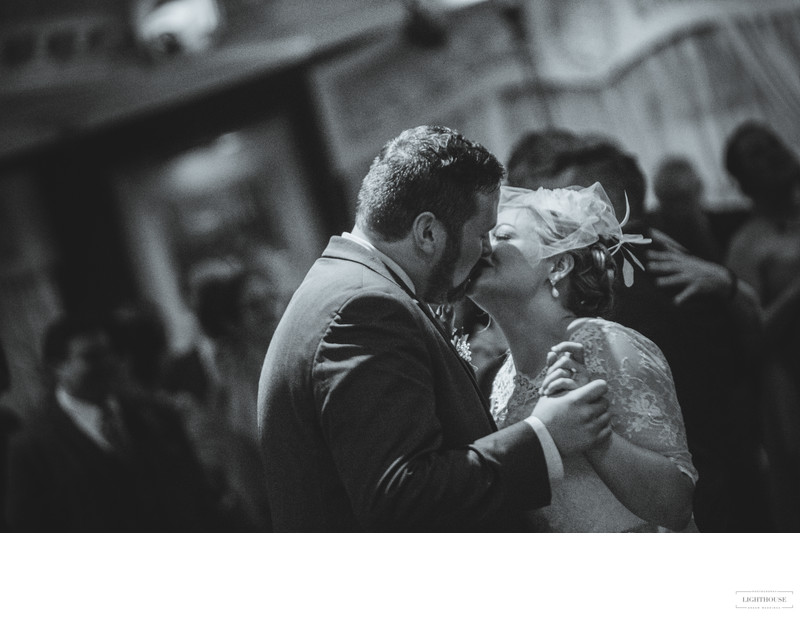 Expertise
One thing to understand is that every photographer has some level of expertise in one field or the other. It could be as a wedding photographer or a still life photographer or even as a macro photographer. What this naturally means is that they work well under certain lighting. It could be with natural lights or artificial but either way, everyone of them has an aspect of photography that irks them more than the other and this is something you should figure out because you really don't want to get a still life photographer to cover one of the most important moments of your life such as a wedding. So pick one that has really prove himself in certain photography field or style.
Check out their portfolio
Every wedding photographer has a portfolio of pictures they have taken in the past and by all means you should take a look at this. This will show you what they are best at. Looking at their portfolio will help you decide if they are the best choice for your wedding or not. It will also help you decipher their photography style. Whether it is formal or traditional or artistic. The portfolio will help you see clearly the photographer's eye and what he is best at creating. From looking at all these, you clearly will not choose a wedding photographer to cover anything other than weddings.
Digital and Print Photography
Something worth considering is a professional photographer that could offer both digital and print photography especially for events such as weddings. There are some photographers who offer traditional beautiful photo albums which will definitely have emotional effect in addition to a USB device filled with digital photographs. The albums are ideal for weddings. This is something you should consider and make known before you proceed to hire a professional wedding photographer in. So pick one that has really prove himself in certain photography field or style.
Personal Convictions
This will usually come to play after you have met the wedding photographer in person. What you need to understand is the fact that there is someone for everyone. So if you are the conservative type, there's a photographer to meet your needs and same goes for someone else whose theme is Gothic. Meeting the photographer will help you decide if you would like this person to photograph your wedding. A lot of times it's easy to book online and subsequently dislike your photographer when you get to meet him. It is advised to set up interviews and share what you have in mind when it comes to photographing your event. This will give him an understanding of what you like and most importantly it will help you realize if you like him enough to let him give you instructions. If you two cannot get along when you meet, you most likely won't get along on your event or when running the photo session.
Knowledge Base
This may be a bit difficult seeing that clients have no idea of what a photographer should know. This can be remedied by looking at his page. What are the things he blogs about? and what are his reviews? Everyone doing something commercially has people reviewing their work. Read the bad and good reviews and this will help you understand if he knows exactly what he's doing. Photography is an aspect that does not have a lot of regulation and you'd need to be sure before handing out a check. It's much better to go for someone with a lot of experience in this field. It would be of great help to know if he teaches other people.
Talent and Tools
Every workman should have the right tools for the job. Talent might get you so far but with the right tools, you will be soaring. The photographer you choose should be talented and also have proper photo equipment. It's okay to have a lot of knowledge about an art but talent sets you apart. It makes what may seem difficult to others pretty easy and this is what you want. He should be able to go through the process with ease. Seeing that you may not know exactly what tools to be used, you could ask questions. Have them explain to you what their camera does and in case of artificial lighting, what that does in the photo production as well. Usually they will be willing to show you examples and let you understand how exactly they work and this is what you want. So they should be willing to put you at ease with their work by explaining how all the tools come together to make a perfect photograph. This is usually a good indicator since it would mean they care much to put your fears to rest.
With all these things should come the cost discussion as well. Usually you could compare costs with a few other photographers but if you find one that can give you all of the above, then you only need negotiate with him.
When people talk about seeing pictures or photos of them that evoke emotions, this is what this brand is all about. Every photograph should tell a story and they could help you capture all of those emotions in one photograph.
People fear that they could be shortchanged when it comes to photography.
We value the relationships we make in the process of doing our work and we intend to keep them.
Photography is an art that best expresses itself with a picture. A popular artist, Leonardo da Vinci once wrote the following, "a poet would be "overcome by sleep and hunger before being able to describe with words what a painter is able to depict in an instant".
DO YOU HAVE ANY QUESTIONS?