European wedding photographers
What to know if you're planning a wedding?
There's plenty to worry about while planning your big day during the Coronavirus pandemic — no matter where your wedding date is on the calendar. So if it happens that you're in the middle of coronavirus hysteria, you may wonder what you should do— if anything— to prepare and plan for the possibility that may affect your wedding.

Right now, whether you're planning a wedding at home or abroad, there are numerous moving parts around COVID-19 (learn more here)—and as this is a complex situation, it really depends on your wedding date for your wedding.

That said, as of March 15, 2020, there is one thing that we know for certain: the CDC has formally suggested that weddings be postponed in the United States for eight weeks or until mid-May . While this news is, sadly, a way of altering wedding plans over the next few weeks—The fact is that coronavirus has devastated the wedding industry.

It is important to try to stay calm— and carry on, no matter what the situation may be. "Consider this a reminder to take care of your body — stress won't help. It's certainly a stressful time for all except your family, friends, and wedding vendors to help you manage everything — and ideally rejoice when it's safe for you to rejoice! To help you navigate that process, see our step-by-step guide below.

Need to Postpone (or Cancel) Your Wedding? Here's How to Do It If Your Wedding Is Planned Internationally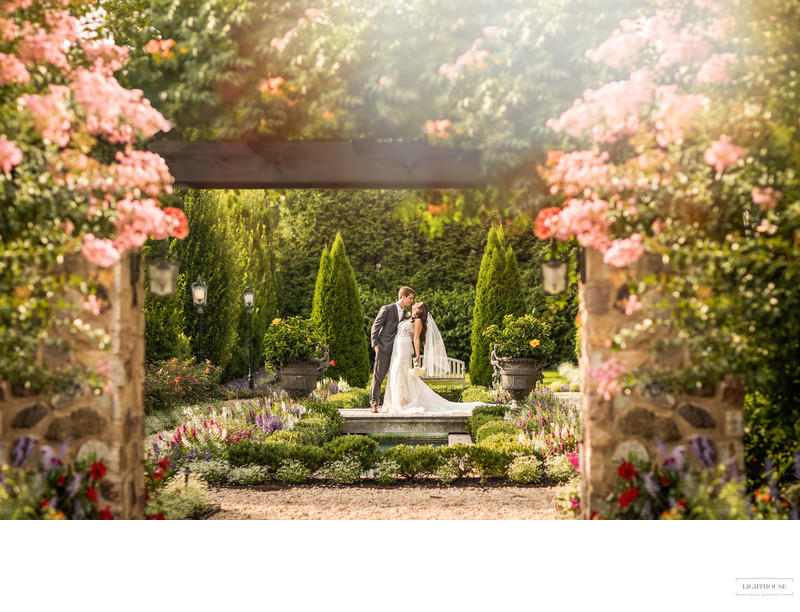 As of now, the United States has limited travel to China, Iran, South Korea, Ireland, the United Kingdom, and most European countries (specifics here). If your wedding is booked in one of these places in the next two months, you're likely in the process of adjusting your plans as those in this boat basically have two choices: You should consider postponing the wedding or moving the destination entirely,

If your wedding is not in the next two months, it's still OK to plan for the wedding to go on as is. That said, it's important to stay informed and make educated decisions as more (reliable) news becomes available. It's a waiting game right now. Things are changing day by day and week by week. Don't do anything drastic before you have a chance to be properly informed.

At this point, experts are not recommending you to change plans if your wedding is set after the recommended eight-week ban. If your wedding is in June or beyond, you should not be postponing at this point, you should continue your planning process. That said, while you keep things as is, it doesn't hurt to know what your options may be if the current regulations are extended to include your wedding date—so speak to your planner, if you have one, and if not, call your venue to see what your options may be, especially as you approach 30 to 60 days out (before final deposits are likely due). Before then, you'll want to have a serious discussion with your team to decide the best plan of action moving forward. In short: It's best to plan smartly in a time of such uncertainty, so go ahead and have an open and honest conversation with your vendors (and guests!) and follow the below suggestions come showtime.

Speak With Your Vendors, Sometimes it's best to get it out of your system and think of the worst scenarios so you can prepare and come up with a game plan. Ask vendors about solutions should you need to postpone your event if you and/or your partner get diagnosed with COVID-19.If you've already signed contracts with wedding vendors (we hope you did!), it's smart to go ahead and have a sit-down discussion with your wedding vendors, such as your wedding photographer. Sit down and revisit their contract to what might happen if they need to cancel or postpone their wedding. You should have a transparent and honest conversation about your anxieties with all of the vendors on the topic of sanitization and what vendors are doing to keep themselves and their wedding party/guests safe.

Inform Your Guests: To avoid having to constantly field questions from family members and wedding guests, we suggest proactively adding a blurb to your wedding website acknowledging the coronavirus, and letting guests know you will keep them in the loop should any plans change. You can also go as far as adding a link to the CDC website in the 'travel and accommodations' section of your wedding website so guests can quickly access up-to-date and accurate information as well,


Consider a Livestream: For elderly guests or those who choose not to travel, opting for live streaming of your wedding might be a great idea. With today's technology, it's quite easy to set something up on social media accounts by going live.


Whether you're booking honeymoon travel or asking guests to travel for the big day, weddings involve some degree of travel. Knowing this, it's important to understand travel options for both you and your guests in the coming months.

Consider CFAR Insurance: If your honeymoon or travel plans are beyond this spring, she highly recommends going forward with plans. "Book the places you want to go but book flexible cancellation