Insignia weddings
New York Wedding Photographer Q&A: Best Brooklyn Photo Spots


Experienced New York wedding photographers know the best (and worst) places to take wedding photos in Brooklyn.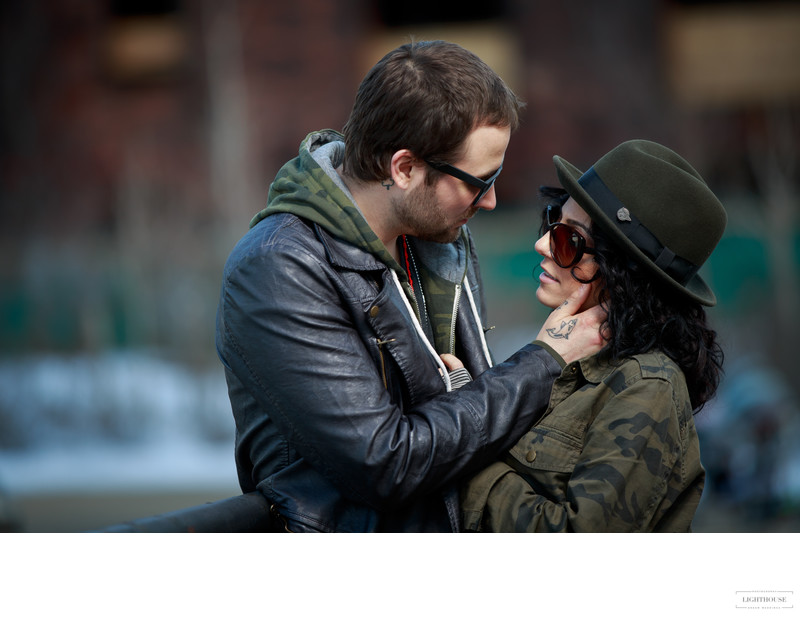 Getting married in Brooklyn?

Instead of heading to Manhattan to take your photos, stay right where you are!

After all, Central Park and the New York Library aren't the only beautiful or iconic spots in NYC. Brooklyn offers many interesting and unique places for wedding photography, no matter whether you're taking group shots, intimate portraits, or candid photos. New York wedding photographers love taking photos here, and you'll love having such a truly Brooklyn experience on your wedding day.
New York wedding photographers love these Brooklyn spots
Wandering the streets of Brooklyn while you enjoy the unique architecture, friendly people, and many parks is a great way to take wedding photos if you're getting married on this side of the city. But if you want a few more specific suggestions, here are six spots where New York wedding photographers love to take photos in Brooklyn.

1. Prospect Park boathouse

The best known boathouse in NYC is probably the one in Central Park. But if you're taking your wedding photos in Brooklyn, you have a great alternative: the boathouse in Prospect Park. It's just as picturesque, but less likely to be packed with tourists. Both the Beaux Arts building and the lake itself are stunning backdrops. And once you're there, you might as well take a stroll through the rest of the park as well!

2. Brooklyn Botanic Garden

If you're already at Prospect Park, then you should definitely swing by the Brooklyn Botanic Garden, which you'll find nestled against the Park's northwest corner. Designed in 1910, the Garden is more than 50 acres of natural beauty. You'll find something growing and blooming here year-round, including one of the largest rose collections in North America, massive lily ponds, and a not-to-be-missed conservatory.

3. Valentino Pier

The Valentino Pier in Red Hook isn't itself the most spectacular place. But once you look out over the water, you'll be greeted by one of the best views of the Statue of Liberty in New York City. It's an iconic NYC backdrop that gets overlooked by many couples — but if you're in Brooklyn, you can easily capture it!

4. Brooklyn Bridge Park

The many piers of Brooklyn Bridge Park offer a variety of fun places to stroll and explore while capturing some beautiful and playful portraits of you and your wedding party. Green space, quirky art, and stunning views of the Manhattan skyline combine to make this one of the best photo spots in Brooklyn. You could easily spend your whole photography session here!

5. Jane's Carousel

Though nearly every part of Brooklyn Bridge Park will make for stunning photos, Jane's Carousel deserves its own special mention. This historic wooden carousel was built for an Ohio amusement park in 1922, came to Brooklyn in 1964, and we opened to the public in 2011. You can not only take a spin on the beautiful ride, you'll also be able to see stunning views of the Manhattan skyline and both the Brooklyn and Manhattan Bridges. In fact, the Carousel building can be rented out for your entire ceremony or reception!

6. Green-Wood Cemetery

A cemetery may seem like an odd place to take wedding photos, but Green-wood isn't just for the couple who loves the macabre. Built in 1838, it became Brooklyn's first public park and a popular place for urban families to enjoy fresh air and nature. In fact, it inspired the creation of Central Park, Prospect Park, and many other large city green spaces! The cemetery is now a designated historical landmark. Both the beautiful architecture of the chapel and the towering, ancient trees make stunning photo backdrops — plus, when you show your photos to friends and family, you'll have a fun and unique story to tell about where they were taken!
Where not to take wedding photos in Brooklyn
Of course, there are a few spots that New York wedding photographers may love to photograph, but that aren't such great choices on your wedding day. To keep your wedding day as easy and stress free as possible, local wedding photographers recommend avoiding these popular Brooklyn photo spots.

1. On the Brooklyn Bridge

There's a classic Brooklyn Bridge shot that everyone wants to capture. But because the bridge is so constantly in use by tourists, cyclists, and locals, it's very hard to get a clean image without either a lot of editing or arriving very early in the morning. And trying to wrangle a whole wedding party here is a sure way to get everyone grumpy and annoyed! Save yourself the headache and stick to photos with the Brooklyn Bridge in the background instead.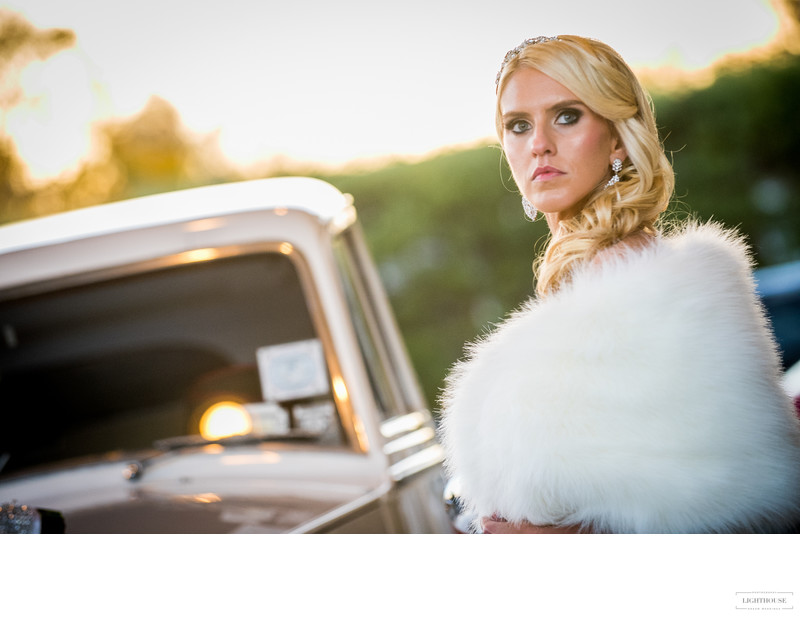 3. Brooklyn Museum

The Brooklyn Museum is one of NYC's most popular tourist attractions, and its beautiful stone façade is definitely worth photographing. However, most days the steps and fountains outside are crowded with visitors and tourists, many of them trying to capture photographs of their own. Skip the crowds and the stress on your wedding day and visit one of the nearby parks instead.

4. Bushwick Collective

This gallery of street art, located just off Flushing Avenue, is one of the best exhibits in Brooklyn, and we highly suggest that everyone stop by for a visit! But when you do, you'll need to be prepared to dodge around crowds of visitors and amateur photographers, many of them trying to capture the perfect shot for their Instagram account. Not really a place where you want to wrangle a wedding party! Though the Collective makes it onto many lists of photo spots that you must visit in Brooklyn, New York wedding photographers will generally recommend visiting when you can enjoy the art and not worry about your wedding photos.
Booking New York wedding photography?
If you're planning a Brooklyn wedding, booking a local wedding photographer who knows not just New York, but Brooklyn in particular is one of the best choices you can make! They'll be able to guide you toward places that you'll love while steering you away from the crowds of tourists and other visitors.

Of course, not every wedding photograph needs to have an iconic backdrop in order to be special and memorable. If you need a few ideas for where to take creative photos of your New York wedding [link to Ask a New York Wedding Photographer: Creative NYC Photo Spots], we've got your covered!
DO YOU HAVE ANY QUESTIONS?