Lyod Harbor wedding photographer
Should I Hire My Friend As My Wedding Photographer?
If you ask, "Should I hire a friend of mine as a wedding photographer? "There's a pretty good chance you're trying to save money. While there are many scenarios where it would be all right to cut corners, find a bargain, or save a buck, your wedding photographer shouldn't be one of them.

Yes, I may be a little bias, but I'm not trying to convince you to hire me. I'm warning you not to make the same mistake I made.

Other than your actual marriage, your wedding photos are going to be the last. They're a physical representation of the memories you're going to make at your wedding. When your children and grandchildren ask to see pictures of you on your wedding day, what are they going to see?

Blurry, unrecognized, unimportant pictures that you hate? Or are you going to be able to show them a physical replica of the joy and emotions you experienced that day?

A few years ago, I made the mistake of hiring a friend of my family as a wedding photographer.
I didn't ask the right questions, and I trusted this person to know what they were doing, based on the way they presented themselves as a photographer. I was heartbroken when I received my photos almost three months after my wedding. I only received 114, and there were only six portraits of Dan and me.

Later, I found out that they used a cheap, amateur-level camera and only used one cheap lens for the whole wedding. Every time I think about my wedding photos, I get a big pit in my stomach, and I remember my disappointment all over again. Even while writing this, I can't help but tear up thinking about all the memories that haven't been captured and that I'm never going to be able to share with my children, family, and friends.
Based on my own personal experience (along with a few others I will quote) here are five reasons why you should hire a professional wedding photographer: 1. Gear Wedding photography is unique in the world of photography. There's so much going on all day.

Lighting is constantly changing, you're shooting in new locations all the time, you're taking a lot of photos (portraits, details, dancing, groups, documentary shots, etc.) and you've got to be prepared for countless unexpected surprises.

We all have friends who do "photography," but that doesn't make them qualified to shoot weddings. Photographers who do portraits, landscapes, travel, or just take photos as a hobby may not have the right equipment or equipment to shoot a wedding.

Each wedding photographer should have multiple camera bodies, a variety of high-quality lenses, lighting equipment, extra batteries and SD cards, etc. Imagine, for example, if your "friend photographer" has technical difficulties with your camera during your wedding. Chances are they're not going to have a backup, so instead of getting decent quality photos, you're not going to get one at all.

The gear that a photographer uses is a GREAT factor in getting your dream wedding photos.

2. Artistic Ability One of the greatest suggestions I give to potential clients is to choose (or not choose) me as a photographer based on my photographic style.

I ask every potential client if they've had a chance to look at my portfolio to see if it matches what they're looking for. It's a waste of both of our time to talk about shooting a wedding if they don't live with my style. And I honestly don't mind if someone's looking for a different style! But anyone who hires me should be confident that my style is exactly what they want to receive.

As far as wedding photography is concerned, there are several factors that lead to good photo results – posing, angles, editing (color, lighting, skin tones, etc.) and knowing what settings to use in different scenarios. All these factors will determine the artistic style of each individual.
An inexperienced photographer will have a hard time managing all of these factors to produce the style / outcome you're looking for.

That being said, sometimes a photographer knows how to use his camera comfortably and understands the camera settings, but they lack the artistic ability to create stunning images.
I trusted my photographer to know how to use their camera, but I did not anticipate their lack of artistic or creative abilities. This is the problem of hiring a friend without a solid, consistent wedding portfolio. You're not sure if they have an eye for wedding photography, or, more importantly, an artistic skill when editing the photos.

3. Experience + Professionalism You've been dreaming about this day for a long time, haven't you? The last thing you want to do is to become stressful on the most important day of your life because of an inexperienced and/or unprofessional photographer. Apart from your wedding coordinator, your photographer is likely to play the biggest part in the smooth and seamless flow of your day.

For example, between the ceremony and the cocktail hour, you might have a very limited time to take portraits. An experienced photographer will rally your wedding party, gather your family and keep everything moving – all while producing high-quality photos.

A friend of mine recently got married and hired a photographer who had been holding their reception for more than an hour.

Yes, yes. I said it was an hour.

They did not communicate well to the whole wedding party, and the bridesmaid went to the wrong location for the portraits. Despite the urge of the bride, even after the bridesmaid had finally arrived, the photographer moved very slowly, causing the bride to be stressed / unhappy on her wedding day.

Without enough wedding experience, your whole day could be ruined by a single person (who you probably paid for with real money).

Another horror story I thought I was going to throw in here for emphasis was sent to me via DM on Instagram. A woman reached out to me about re-shooting her wedding photos after 20 years of not having a good picture of her wedding day. Here's the message she sent me: "Hi Laura, I'm reaching out about your wedding retakes! "So my husband and I were married in June 20 years ago. Unfortunately, the photographer we hired was too hung from the night before, so he sent his 17-year-old son to take our wedding photos. Needless to say, at the end of the day, we had little choice, and I spent 20 years longing just to have that wedding picture with my husband. We eloped in the kitchen in Utah, as we were a military couple, and we didn't have any pictures. When we renewed our vows in NY, we ended up arguing with the candids of my in-laws. I'm all about finding a dress and giving it a whirl again. "Professionalism can make a big difference.

4. Legality This is something that is very important and often overlooked.

Accidents always happen, but for some reason, they tend to happen more in the event of major life events. We've all seen the "wedding fails" videos of the brides falling into the lakes or the photographer knocking over the cake. You can never anticipate what's going to be wrong with your wedding, but you can make sure that everyone is legally protected and safe. That is why 1) the insurance of photography and 2) the contracts between the photographer and the couple are so vital.

If my photographer had actually given us a contract to sign, they would have been legally obliged to send me more than a measly 114 photos.

The contract would have provided all the details of what I would have received, what would have happened if I were dissatisfied (which I was / am clearly), and what each party was legally liable for. Unfortunately, since this was a friend of my family, I didn't feel like I needed a contract. Turns out that I've been very wrong.

Luckily, there were no accidents during my wedding. I could only imagine what would have happened if the server had accidentally spilled something on the camera of the photographer, or if the photographer had broken something on the spot.

Photography insurance would cover these kinds of scenarios, but I could potentially have been held liable if something like that had happened.

If you hire a friend as your photographer, there is a chance that they won't have a contract to sign, and they probably won't be insured. Make sure you're ready to take the risk.

5. Relationships Let's face it: nobody's perfect. No matter how good your friend might be in photography, there's still a chance that you won't be 100% satisfied with the photos they deliver.


When you hire a friend to shoot your wedding, it becomes very difficult to communicate your dissatisfaction, for fear of offending your friend or potentially ending your relationship.
I didn't feel comfortable communicating how angry I was with my photographer because he was a friend of my family. On the other hand, if they were a professional photographer, it would have been much easier to mention my dislikes and deal with them in a professional manner, because I would have hired a business rather than someone I had a relationship with.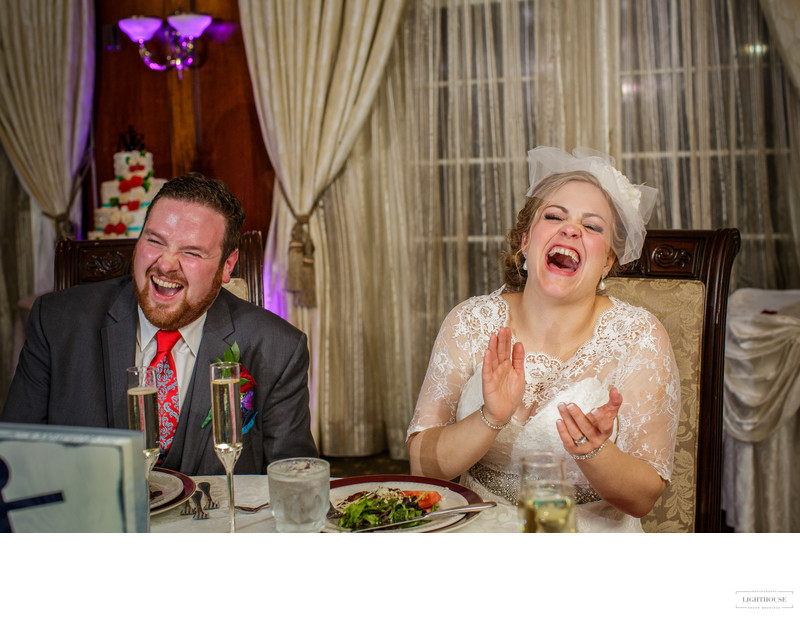 A lot of people have shared a very similar experience with me, and it seems to be a common trend when asking friends to take pictures at their wedding.

Another bride told me that she hired a friend to take pictures of her wedding, which turned out to be awful. She couldn't complain, but she wanted better photos so badly to capture the memories of her wedding.

When I offered to take pictures of her and her husband in their wedding clothes, she told me that she was actually crying.

Based on my experience and what I've heard from so many others, I can confidently say that hiring a friend puts that relationship at risk.

In summary, should I hire a friend of mine as my wedding photographer?

I know it's tempting to accept that a friend offers to shoot your wedding free of charge or cheap dirt.

It seems like a great way to save money and take some pictures of your wedding. However, as I mentioned above, the photos of your wedding are going to be what's going on beyond that day.
You're probably never going to wear your wedding dress again. You're going to wash off your makeup. Your flowers are going to die. The food is going to be gone and forgotten.
DO YOU HAVE ANY QUESTIONS?