timeless wedding photography
Wedding Photographer Q&A: Posing for Wedding Photos

Tips from wedding photographers on how to pose for wedding photos while feeling comfortable, natural, and relaxed.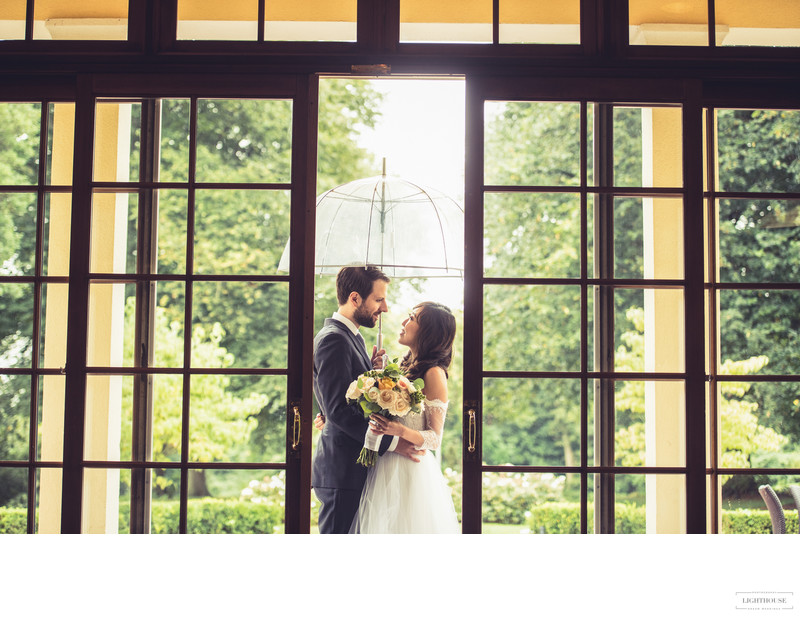 During many parts of your wedding day — while you are getting ready, the ceremony, and the reception — your wedding photographers will take candid photos that capture you, your guests, and your wedding party in the moment. Most of the time you won't even know these photos are being taken! That's part of the fun of wedding photography: when you get your photos back, you'll see moments that you missed, or forgot, or simply didn't know were being preserved.

Many couples also want to take portraits of themselves, their wedding party, and family groups during one or more designated photo sessions. These portraits can be a little intimidating for couples who aren't used to being in front of the camera because unlike candid photos, you know they are being taken! You may find yourself wondering where to stand, where to look, or what to do with your hands.

If you want posed wedding portraits but aren't sure what to do when the camera is turned your way, read on.
Wedding photographers' tips for how to get good wedding photos
If you are feeling uncomfortable being in front of the camera, don't worry! As experienced wedding photographers, we're used to helping couples relax for their wedding portraits, and we've got a few tips that will help you enjoy your photoshoot.
1. Find poses that feel natural.
One of the best ways to feel comfortable in front of the camera is to do things that feel natural to you. If you and your new spouse are constantly making mushy eyes at each other or holding hands, do that in your photos! If you don't like it when people pick you up, you don't have to jump into the arms of the groomsmen and let them hoist you into the air.

Find poses that feel natural and comfortable to you and your personality, rather than trying to imitate what you've seen in other people's wedding photographs.

2. Ask your wedding photographer for ideas.
Not sure where to stand? Want your wedding party to do something fun but don't know what that is? Hoping for a bit of a creative staging but not sure where to go?

Ask your wedding photographer! Professional photographers are used to working with large groups of people or looking for creative spots to take photos. Your wedding photographer will have many ideas for where and how you, your wedding party, and your family could pose for portraits. Talk through a few ideas, then pick the ones that feel natural and comfortable to you.
3. Look through the camera.
Looking at the camera is important for avoiding any "why is everyone staring at something different?" photos. But Looking directly at the camera can make many people feel a little nervous.

A strategy that professional models use all the time is to look through the camera, instead of at it. Focus on the lense of the camera as if you are staring through it to something on the other side. It makes it easier to forget that the camera is there while also making sure that your eyeline will match up with everyone else in the photo. It also gives your expression a particularly deep, soulful look, which makes for rich and beautiful photos!
4. Relax your face and hands.
When people are uncomfortable, nervous, or have simply been holding a pose for too long, they tend to tense up. And one of the first places this shows is in faces and hands. Rigid fingers, clenched fists, or tight jaws can all easily happen, leaving you with a wedding album of stiff and awkward-looking photos.

Remembering to relax your face and hands will keep your poses looking more natural and elegant. And you don't have to do this just by willpower! Take a moment in between photos to stretch your jaw, make silly faces at your friends or sweetheart, or give your fingers a flex before settling back into your pose.
5. Focus on the people with you.
When in doubt, or when feeling uncomfortable, remember the reason you're there in the first place: the person you married, the friends standing by your side, the family members there to support you. By focusing on them, you'll forget to feel self-conscious or awkward in front of the camera. And, as a bonus, when you're paying attention to the people you love, that's when your wedding photographer will be able to capture some of the most genuine and beautiful photos of the day!


DO YOU HAVE ANY QUESTIONS?