Five Fun Tips to Keep Your Guests Partying Until the Last Song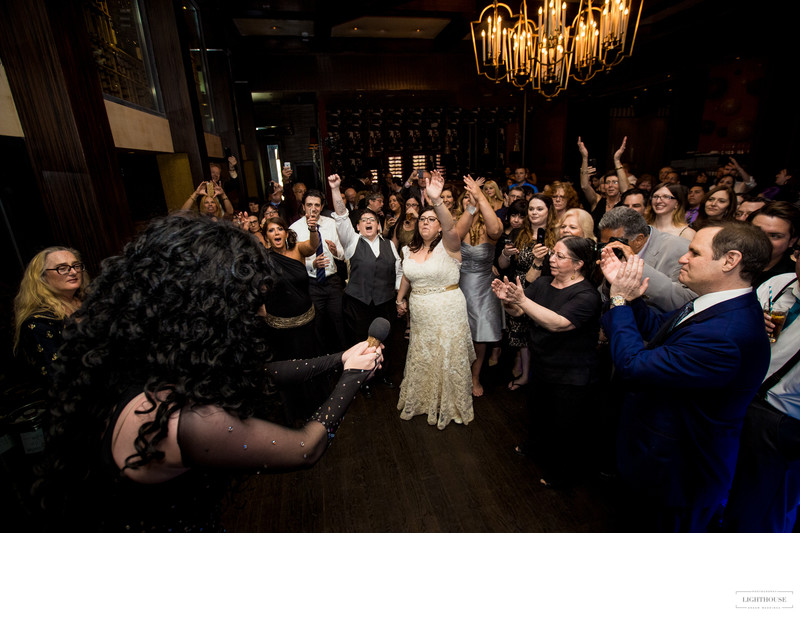 While the big day is about you, you want the people you love to enjoy it as much as you do. Here are five fun tips to keep your guests partying until the last song:
The first step to loosening up the crowd is making introductions. Inviting family and friends from both sides to the rehearsal dinner to socialize and being sure to introduce those who come the day of after the ceremony help ease any awkward tension.
Another important factor is the seating chart. Spending time and thought on seating is key to guests enjoying dinner. Otherwise, the scramble to find seats with family or to fit whole friends group at one table almost always ends in someone feeling uncomfortable.
A great way to engage guests at the reception is song requests. Putting a space on the RSVP cards for your family and friends to request their favorite song not only makes them feel involved in the wedding, but get everyone up on the dance floor. Try to remember who requested what song, this also encourages guests to get up and have a good time.
Having a unique sing in book, such as a painting, for an outdoorsy wedding; a log to sign, a map or even putting a "message in the bottle" are fun for guests. These creative log books are cute ways to entertain guests.
Photo booths are always a great go for bonus points on guest experience. Photo booths give guests a fun thing to do when they need a dance break as well as provide a perfect memento from the wedding.
DO YOU HAVE ANY QUESTIONS?