Six Bold Bridesmaids Dresses!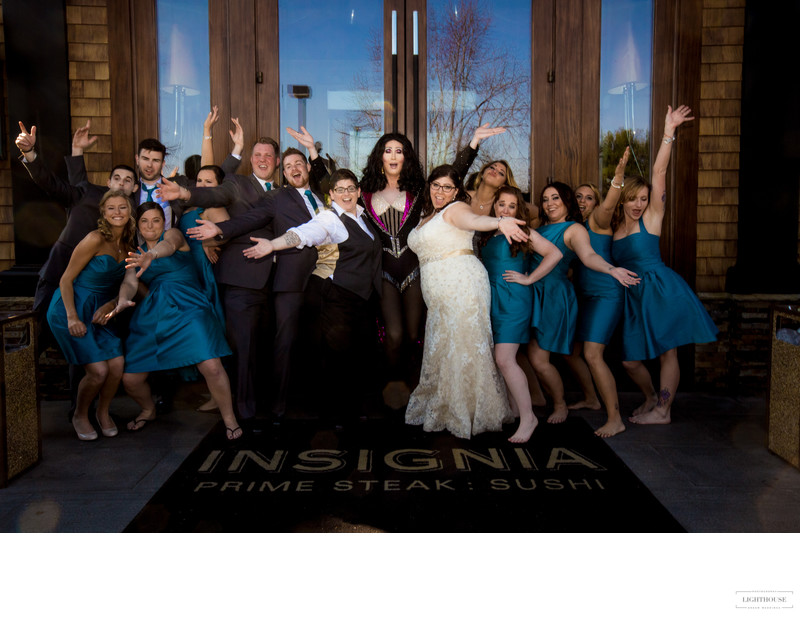 Looking for a splash of color, print or metallic shine at your wedding ceremony? If you aren't impressed by minimalistic neutral and pale toned bridesmaids dresses, we've compiled a list of beautiful and bold bridesmaid dresses that are sure to impress!
This metallic sleeved gown with sequined details will add an element of glamour to your wedding.
If you want your bridesmaids dresses to be colorful, but aren't into solid dresses, this blush dress might be what you are looking for. The colorful floral print on the bottom is fun yet sophisticated!
This fun short dress great for a summer wedding or if you are looking for a pop of color!
This style will make your bridesmaids look red-carpet ready. The black lace dress is perfect if you want a more classic looking bridal party.
Perfect for the ceremony and the reception, this glamorous sequin dress has a detachable tulle skirt for that transition from day to night.
This floral printed bridesmaid dress is beautiful! This dress is elegant, soft and perfect for a pastel colored wedding!
DO YOU HAVE ANY QUESTIONS?