Wedding Traditions That Can Go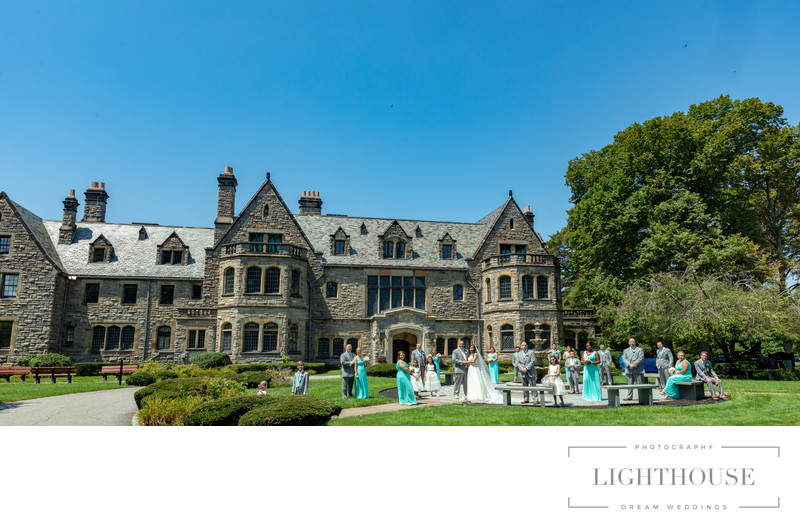 Tradition in weddings help us to remember the past and can be lovely. However, there are a few that we could do without by stepping out of the old fashioned box.
The bride and grooms side of the ceremony is completely unnecessary. While it is symbolic, why be divided during such an important moment? Plus, it leaves mutual friends of both the bride and the groom to make the awkward decision of picking who's a closer friend.
The garter toss is a tradition that is sometimes fun or sometimes incredibly awkward and uncomfortable, and this is all very up to chance. Inappropriateness from the groom or bride while funny to friends will have grandma cringing in her chair.
The bouquet toss is a nice gesture, and can be fun, but maybe should be done before the drinking really gets crazy. Drunk bridesmaids scrabbling for flowers is never a classy sight.
The traditional white dress, while not a bad thing shouldn't be looked at as the only option. Off whites, colorful accessories or even a completely different colored dress should be in the selection. It's about what the bride feels comfortable in.
The exactly matching bridesmaid's dresses have always been a source of jokes. No one has the same sense of style or looks good in the same fit of dress. A similar color scheme or theme to the dresses can be provide but letting bridesmaid's pick a dress that looks good and it in their price range really relieves some stress.
DO YOU HAVE ANY QUESTIONS?