The Backyard Wedding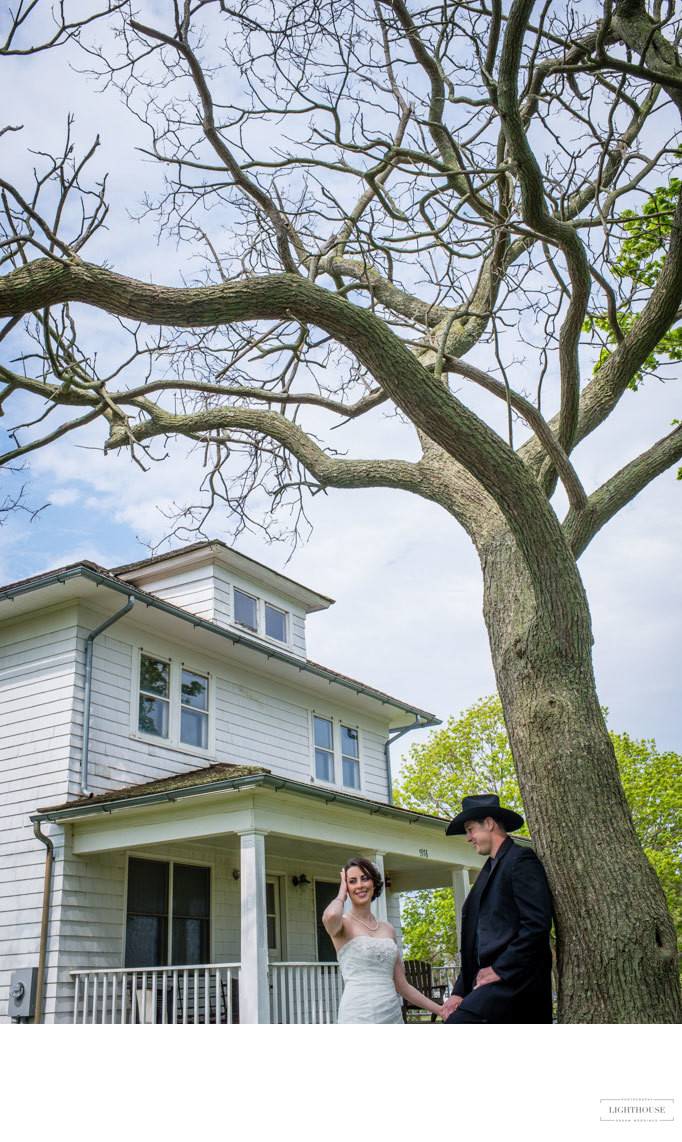 Let's face the facts, weddings are expensive. Sometimes the priciest parts of throwing a wedding is renting a venue. That's why so many financially savvy couples have been turning to the back yard wedding option.
Whether it's your aunt's garden yard, childhood home or parents lake house it all comes down to a crafty bride willing to put a little more time into the decor to transform a backyard from regular to beautiful venue.
It's all about utilizing the space you're handed. Are there trees in your backyard? Use them to hand candles and string lights. Does your yard have a lot of open space? More room for seating and a large dance floor. Is there a fence? Decorate it for photos.
When planning a backyard wedding, using your own home or a family home definitely adds the the work load so be prepared to put in extra hours. You'll have to spend the week prior cleaning and straightening to make sure everything looks it's best. But if you're thinking about planting or yard work make sure to start at least a month before the big day.
Another important thing to consider when planning a backyard wedding is the weather. Have a Plan B. Make sure your tent or the inside of the house will accommodate all of your guests just as the outside would.
Finally, having support group to help is super important. Enlist close family and friends to be in charge of certain tasks. Don't try to do everything yourself. Consider hiring a cleaning service and to help prep and breakdown. Even the best bride needs a team!
DO YOU HAVE ANY QUESTIONS?