What is the Cost of a Wedding Photographers?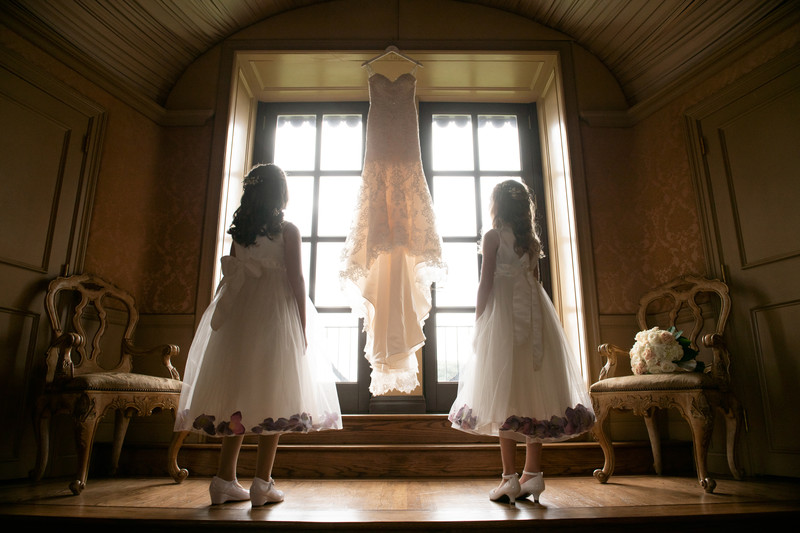 Couples in the United States spend between 10 % and 15% of their total budget to pay a wedding photographer. To an ordinary person, that is a lot of money some which could be used for something else. However, your wedding day cannot be complete without including a seasoned photographer to capture every moment that defines that historical day in your life. While 10% to 15 % of your entire wedding budget might sound reasonable, there are other ways you can devise in order to cut down the cost of photography to some reasonable amount. For you to achieve this feat, you need to ask yourself some questions regarding the general price ranges as well as the best cost-saving measures outlined in the subsequent paragraphs. In this way, you will have your dream photographer without necessarily breaking the bank.
According to Snapknot.com, the cost of hiring a wedding photographer (on the average) is $2,814 in a number of cities. But in some major cities such as New York and San Francisco, the price to hire the same wedding photographer could go as high as $4,000. However, you can expect a price range of $2,500 to $10,000 but all depends on the photographer's experience or the prevailing offers. In most cases, you can expect the top photographer to cost you something closer to $ 6,000 and 7,000 or even higher.
When it comes to the typical wedding photography package, you should expect a coverage of about eight hours which is time to conduct a successful wedding. Adding or reducing the coverage time will definitely determine the total expenses on the coverage. Sometimes the engagement sessions can be included in your total coverage and this means you will have to spend a few coins as part of the photography expenses. For instance, engagement sessions can run anywhere from $300 to $1,200 depending on the total amount of hours of coverage per session.
Another factor to consider when preparing your wedding budget on photography is the inclusion of a wedding album in the package. Most of the experienced photographers charge their services somewhere between $1,000 and $3,000 for just a wedding album. In other cases, they offer discounts but it all depends on the cost of the total coverage. Alternatively, you can have your wedding photo album designed by another company rather than that covering your wedding. The price, however, will tend to start from $500 and go well over $1,000 in relation to the number of pages or images for your wedding album.
Keep at the back of your mind that when you hire wedding photographers to make your album, you are simply paying for their expertise in helping you make your wedding story of which you expect to come out perfectly and enticing to appeal to everyone. That is the reason you need to consider how much of your effort, time and money you should invest in something that will make that historical moment so captivating and entertaining at the same time.
Given that you now have a general idea of how much you should spend on wedding photographers, it is time to start thinking the easy way to trim your budget. The following tricks and tips will help you in cutting down some expenses in line with your wedding photography and coverage in general.
How do you save on your wedding photography?
You need to stay away from those wedding photographers whose intention is to overcharge you for their services. Decide on what kind of package will work well for you and go for it. As a matter of fact, the best wedding photographers are very sure of what they are charging you and they have full confidence in what they do.
If you are on a tight budget you can consider hiring a wedding photographer but this time you can settle on reducing the coverage hours as one way of cutting down the cost. For example, you can do away with covering the moment when you are getting ready for the occasion and instead carry forward to some other activities. Also, you can decide on when to take the photos giving priority to those moments that matter the most.
Despite the fact that you are a wedding, it does not mean that you sit back and let everything drain you financially. Learn some negotiating skills which might help you in cutting down your wedding photography expenses among other things. This move will help you to stay within your budget range and at long last, you will save a lot of cash.
Other areas you might consider when cutting down the cost of your wedding photography is the number of those covering the event. This matters too and you need to settle for one or two depending on the level of their expertise. Apart from that, you can as well go local by hiring a photographer within your location to avoid other extra charges that might come along.
Conclusion
A wedding photographer is a very important person during your wedding ceremony. This professional will assist you in capturing the happiest moment in your history and it is obvious that you will expect the best. Therefore, if your budget is tight, you can use one or more of the tips given above when hiring wedding photographers so you can save more for future use after the wedding.
DO YOU HAVE ANY QUESTIONS?