Beach Weddings on Long Island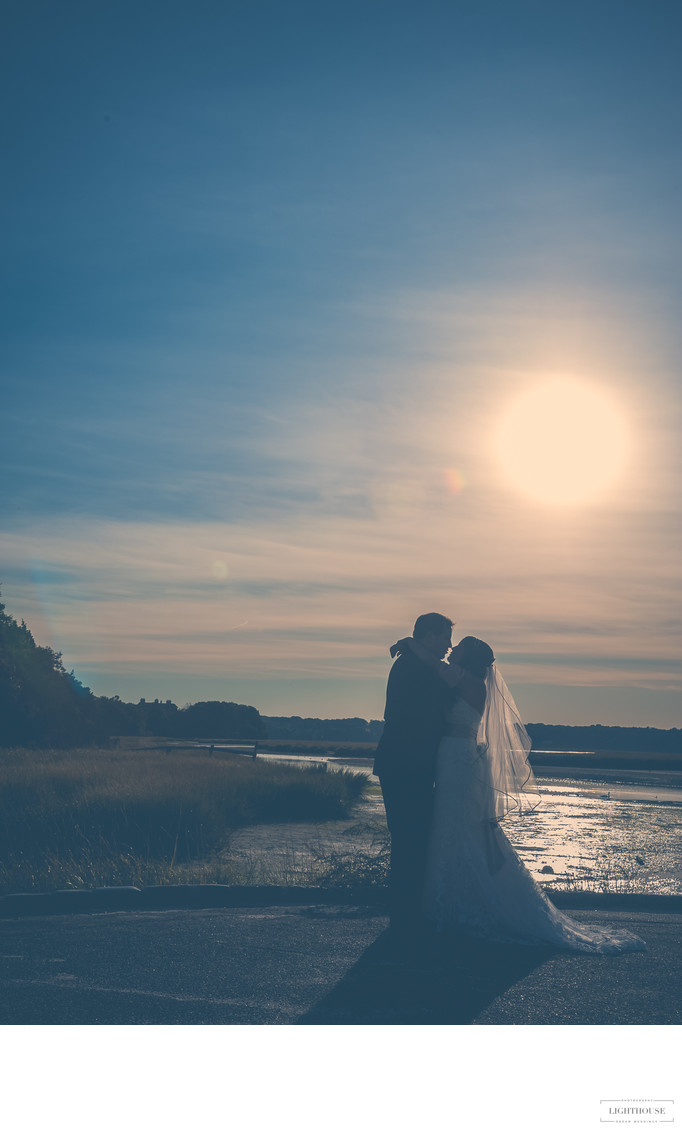 Long Island wedding photographers share their best tips for getting beautiful beach wedding photos.
There are so many beautiful places to have a Long Island wedding. But as local wedding photographers, one of our favorite is a Long Island beach wedding!
Long Island is surrounded by beautiful beaches. And depending on the one you choose, your beach wedding can be casual or formal, old-fashioned or modern, an intimate event or a giant celebration.
And one of the best parts of a Long Island beach wedding? Once the vows are done, and before the party begins, you're standing right in front of one of the best photo backdrops around.
Tips for Long Island beach wedding photos
Taking good beach photos can be a bit tricky due to the outdoor environment and unpredictable weather. An experienced Long Island wedding photographer will be able to help you create beautiful portraits no matter what. But if you want to be prepared, here are a few tips for how to get good wedding photos at your beach wedding.
1. Take photos early or late
Sunlight that's directly overhead can wash you out or create awkward shadows. To get the best light possible, take your wedding portraits in the early morning, late afternoon, or early evening. Your Long Island wedding photographer will be able to advise you on the best time based on what season your beach wedding is happening.
2. Be prepared for wind
The wind off the water can create some great drama in photos — but it can also interrupt a perfectly posed shot by tossing around your hair or clothes. If you don't mind looking a bit windblown or disheveled, ask your wedding photographer about poses that can take advantage of this extra element. But if you want to look a little more polished, be sure to style your outfit so it won't be messed up by an unexpected breeze.
3. Check the weather report
Even in the middle of summer, the weather on the beach can be a bit unexpected. We don't recommend letting a few clouds scare you off — in fact, a cloudy day can help diffuse the light for portraits and eliminating any glare off the water. But genuinely bad weather can really interfere with a beach wedding. Check the weather report to see if you need to head to a backup location or squeeze your photo session in early to avoid a storm.
4. Be willing to be playful
No matter where you have it, a Long Island beach wedding is naturally a playful event. Lean into that with your photos! Take off your shoes and walk in the sand. Try a creative pose that your wedding photographer suggests. Be a little silly with your wedding party. When you're willing to play around, you're more likely to end the day with wedding photos that you love.
Start planning your beach wedding photos
One of the best ways to get an idea of how a beach wedding could look is by browsing the work of local wedding photographers.
To start planning your Long Island beach wedding — and your wedding photos! — take a look at the venue lists on the left side of this page. You'll be able to explore creative ideas for location, decor, photo poses, and more.
___________________________________________________________________________________________
---
DO YOU HAVE ANY QUESTIONS?