Tips from Long Island Wedding Photographers
Expert Long Island wedding photographers share their best photography tips for your special day.
The internet is full of advice and how-tos for your big day. But when it comes to getting the best wedding photography possible, the expert you should turn to is, of course, your wedding photographer!
That's why we've pulled together our best tips for getting the wedding photography of your dreams, learned on the job as expert Long Island wedding photographers.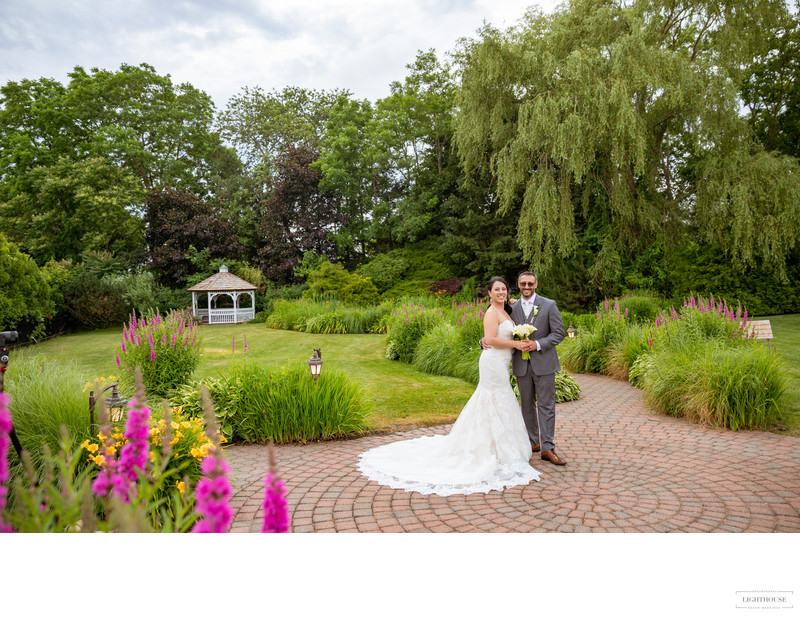 1. Plan out your photo locations.
Before the big day arrives, create a list of the locations where you want to take photos, as well as what groups will need to be at each location. Divide your photos into "must" and "maybe" lists to account for the fact that you might run out of time, and tell your photographer which is which.
Having a definite plan will make scheduling and transporting everyone easier and less stressful. It will also give you an idea of when in the day you are most able to get to those locations and take photos.
Speaking of transporting everyone...
2. Have a transportation plan.
Do you have car space for everyone who needs to get to photo locations, or will you plan to rent a trolley or bus? What will traffic be like early in the day versus later? How far is it from your hotel to the ceremony to the photo locations to the reception?
Having a plan for how everyone will get around helps you avoid traffic snarls, missing wedding party members, and last-minute frustration. Long Island wedding photographers have to deal with these issues (not to mention driving all over the Island!) every weekend, so if you're not sure what your plan needs, they should be your go-to resource.
3. Be realistic about your wedding photography timeline.
Between those planned photo locations and your transportation plan, you should be able to create a timeline for your big day that accounts for your photography needs. Be realistic about how much time things will take, including the photos themselves, getting from place to place, and organizing the different groups you will need such as your wedding party or family members.
Again, your local wedding photographer is a great resource to use for this! If you're uncertain how much time to plan, talk to your photographers and get their specific advice.
4. Think about emergencies.
Maybe harvest day came unexpectedly, and your vineyard photoshoot isn't going to work out as planned. Maybe the beach you wanted to visit ended up more crowded than you expected. Or maybe the weather is just wet and cold.
There are many beautiful outdoor places to take photos on Long Island, but these can present a bit of a problem when the unexpected happens. Whether that's stormy weather that sends you inside or great weather that brings everyone else out, it can really throw off your wedding photography plans! Work with your Long Island wedding photographer to brainstorm a few nearby spots that will serve as backup photo locations in case you are unexpectedly chased away from your first choice.
5. Put together an emergency kit (and remember to bring it!).
Whether you're strolling in the vineyards or posing in the great hall of the local mansion, you want to be prepared for emergencies that could otherwise ruin your photos. Before your wedding day, put together an emergency kit for a photographer, attendant, or planner to have on hand. We suggest including:
Bobby pins and hair spray
Shoe glue
Safety pins for unexpected tears
Double-sided garment tape
Lipstick or powder for anyone wearing makeup
Ibuprofen or acetaminophen for headaches
Antihistamines for unexpected allergic reactions (especially in the spring!)
Bottled water and a quick (non-messy) snack
Tissues for tears and smudges
Taking great Long Island wedding photos
No matter where you're getting married or taking your photos, your Long Island wedding photographer is one of the best resources you have for ending the day with wedding photography that you love! As you're making plans for your big day, check in with your wedding photographers to share your thoughts, concerns, and questions. They'll work with you to create a plan for your wedding photography that keeps you stress-free and feeling great all day long.
DO YOU HAVE ANY QUESTIONS?